"The one absolutely unselfish friend that man can have in this selfish world, the one that never deserts him, the one that never proves ungrateful or treacherous is his dog. [...]

A man's dog stands by him in prosperity and in poverty, in health and in sickness. [...]

He guards the sleep of his pauper master as if he were a prince. When all other friends desert, he remains."

George Graham Vest, U.S. Senator, "Tribute to the Dog", 1870.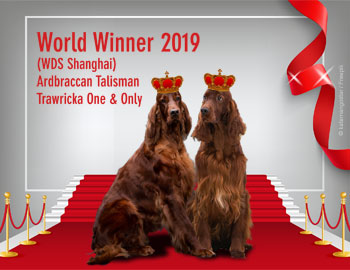 With a short tail wagging a dog can express more feelings than some people with hours of talk.

© Louis Armstrong














Our 11 puppies have found great families all over Europe: Switzerland - 3 puppies, Austria, Estonia, Italy - 1 puppy each, Germany - 5 puppies.